My Book Recommendation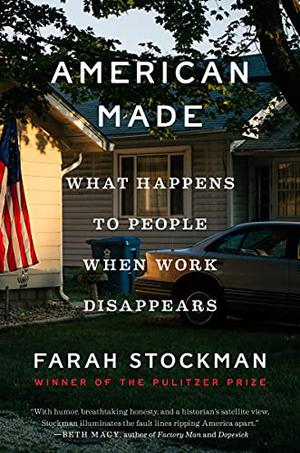 NOTES ON THE FIRST 150 YEARS IN AMERICA
The powerful story of a father's past and a son's future.
Atlantic senior writer Coates (The Beautiful Struggle: A Father, Two Sons, and an Unlikely Road to Manhood, 2008) offers this eloquent memoir as a letter to his teenage son, bearing witness to his own experiences and conveying passionate hopes for his son's life. "I am wounded," he writes. "I am marked by old codes, which shielded me in one world and then chained me in the next." Coates grew up in the tough neighborhood of West Baltimore, beaten into obedience by his father. "I was a capable boy, intelligent and well-liked," he remembers, "but powerfully afraid." His life changed dramatically at Howard University, where his father taught and from which several siblings graduated. Howard, he writes, "had always been one of the most critical gathering posts for black people." He calls it The Mecca, and its faculty and his fellow students expanded his horizons, helping him to understand "that the black world was its own thing, more than a photo-negative of the people who believe they are white." Coates refers repeatedly to whites' insistence on their exclusive racial identity; he realizes now "that nothing so essentialist as race" divides people, but rather "the actual injury done by people intent on naming us, intent on believing that what they have named matters more than anything we could ever actually do." After he married, the author's world widened again in New York, and later in Paris, where he finally felt extricated from white America's exploitative, consumerist dreams. He came to understand that "race" does not fully explain "the breach between the world and me," yet race exerts a crucial force, and young blacks like his son are vulnerable and endangered by "majoritarian bandits." Coates desperately wants his son to be able to live "apart from fear—even apart from me."
This moving, potent testament might have been titled "Black Lives Matter." Or: "An American Tragedy."
Pub Date: July 8, 2015
ISBN: 978-0-8129-9354-7
Great Circle: A novel

Great Circle: A novel This is a story a woman's unenthusiastic life as she strives to break free. Marian Graves is also from a family which has lost their fame. Instead of bitterness, Marian continues to dream for the future and works hard for her stars. Although her life is not easy, she refuses to let the circumstances of her past dictate the fate of her future. This is an American story about independence, shedding your past,

Read More

Klara and the Sun: A novel

The book Klara and the Sun is an emotional story about loss and love. A peculiar girl, Klara who always insists that someone else is always inside of her body finally comes face to face with her real self. It is a masterpiece is that still contemplative and thoughtful as you are being drawn in by the essence of that "someone else."

Read More

The Four Winds: A Novel

The Four Winds: A Novel by Kristen Hannah is a charming yet gritty story of women who remember America's iconic dust storms and have been trying to survive since the nation asks them to. This book is a touching story of survival, resilience, and hope.

Read More
Page Count: 176
Publisher: Spiegel & Grau
Review Posted Online: May 6, 2015
Kirkus Reviews Issue: July 1, 2015
Did you like this book?