My Book Recommendation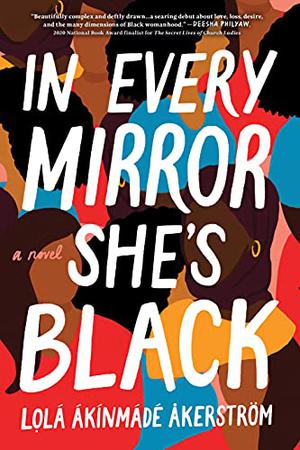 The lives of three very different Black women intertwine around the enigmatic chief executive of a Swedish marketing company.
Neither Muna Saheed, Brittany-Rae Johnson, nor Kemi Adeyemi ever envisioned themselves living in Sweden's capital—a city, Kemi muses, so magnetic that "if Stockholm was a man and she'd met him in a nightclub, she would have propelled herself right away to ask him to dance." And though each hails from different backgrounds—Kemi is a young Nigerian American advertising executive quickly rising up the professional ranks; Brittany's a disillusioned Jamaican American model-turned–flight attendant; and Muna's a traumatized Somali refugee—they share a vital trait: Each, in Swedish society, is marked as a Black woman and foreign transplant before anything else. Each, too, is linked to Johan "Jonny" von Lundin, the CEO of von Lundin Marketing and seemingly a manifestation of Sweden's status quo—racially, culturally, and economically. In three interlocking narratives that eventually draw the women into closer orbit, each fights to carve a path within insular Swedish society. Kemi, lured to von Lundin Marketing for a position as a director of global diversity, must continually prove herself to her colleagues amid entrenched stereotypes of Black and American women. As her budding relationship with Jonny grows serious, Brittany grapples with the isolating, classist milieu he lives within. Meanwhile, Muna, who cleans the von Lundin offices, tries to stitch together a makeshift family to replace the one she's lost. As the women contend with Swedish language, norms, and expectations, it becomes clear that as long as the interests of Black women remain subservient to White feminism, each must construct her own life template and determine whether its personal sacrifices are worthwhile. Åkerström paints an admirably rich portrait of a particular culture—its nuances, norms, and idiosyncrasies—raising important questions of prejudice, racial bias, agency, and belonging. Her characters, however, can feel predictable, and her writing, especially in romance scenes, often resorts to clichés.
A novel with thematic depth and complexity sometimes undercut by flat characters.
Pub Date: today
ISBN: 978-1-72824-038-1
Great Circle: A novel

Great Circle: A novel This is a story a woman's unenthusiastic life as she strives to break free. Marian Graves is also from a family which has lost their fame. Instead of bitterness, Marian continues to dream for the future and works hard for her stars. Although her life is not easy, she refuses to let the circumstances of her past dictate the fate of her future. This is an American story about independence, shedding your past,

Read More

Klara and the Sun: A novel

The book Klara and the Sun is an emotional story about loss and love. A peculiar girl, Klara who always insists that someone else is always inside of her body finally comes face to face with her real self. It is a masterpiece is that still contemplative and thoughtful as you are being drawn in by the essence of that "someone else."

Read More

The Four Winds: A Novel

The Four Winds: A Novel by Kristen Hannah is a charming yet gritty story of women who remember America's iconic dust storms and have been trying to survive since the nation asks them to. This book is a touching story of survival, resilience, and hope.

Read More
Page Count: 416
Publisher: Sourcebooks Landmark
Review Posted Online: Aug. 18, 2021
Kirkus Reviews Issue: Sept. 1, 2021